While we might not necessarily be able to go club-hopping right now, that shouldn't keep us from having a good time. And what says a good time better than a good old cocktail? It is the perfect thing to melt away all your tension and anxieties. As such, we are thrilled that many Singaporean establishments now offer cocktail delivery services.
By now you must be wondering which establishments these are. Well, worry not, we've got you covered. In this informative piece, we will outline the 7 best ready-made cocktail delivery services in Singapore right now. Check out our top picks below.
1. Manhattan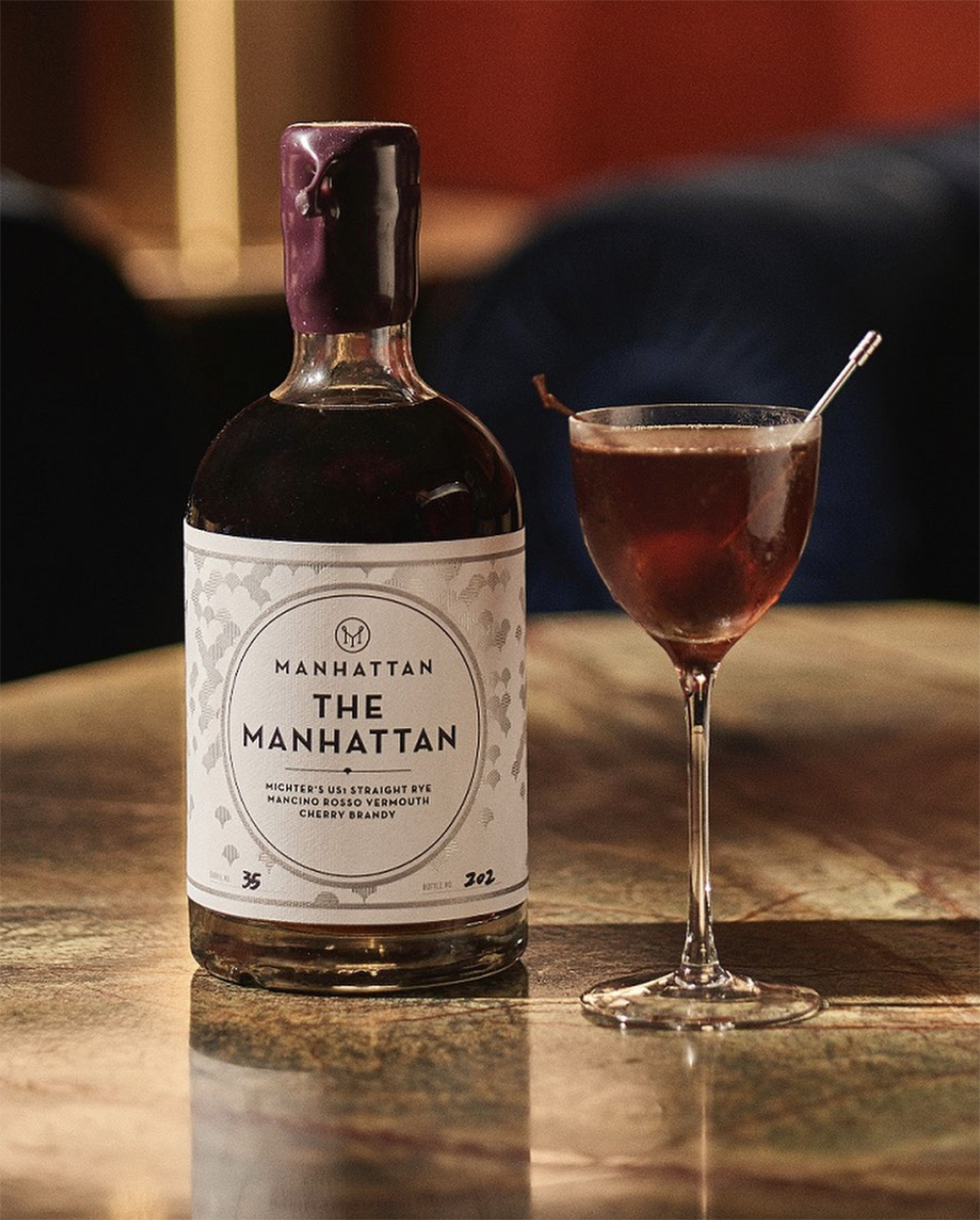 If you are looking for elegance and sophistication at its best, you should order a cocktail from Manhattan bar. This award-winning bar offers bottled cocktails to be delivered to your doorstep.
While the 100ml bottle goes for $24, the 350ml one costs $118. On the other hand, the biggest bottle, the 700ml one, costs $198. The minimum delivery cost is $30.The cocktail varieties include Aged Monochrome, Chocolate Negroni, El Presidente, and of course, the Manhattan.
For more information about their delivery service and the cocktails they offer, message Manhattan via their Facebook Page or call them at +65 6725 3377
2. Operation Dagger
If you are in the mood for an adventure or an unexpected rollercoaster, then you should order a cocktail from Operation Dagger. As its name suggests, this bar likes to maintain some mystery. Located in a basement and oozing a speakeasy vibe, it does some of the most unexpected twists on traditional cocktails.
For instance, it features a cocktail called So, It Wasn't Coffee that would have been a gin tonic had it not been filled with recycled coffee grounds. Other interesting cocktails include the Bee Pollen and the Choc Pinot. To know more about Operation Dagger's cocktail delivery service, follow them on Facebook or call them at +65 6438 4057.
3. Hopscotch
Hopscotch prides itself on crafting drinks that incorporate the best ingredients that Asia has to offer. It blends the old with the new to comes up with unique cocktails. It creates killer bespoke cocktails to suit its clientele and even has some signature tipples as well.
Its popular offerings include the Milky Rose and the Milo Medley. The Milky Rose has been in existence since 2015 and is made from a mix of pink salt, vodka, coconut cream liqueur, and rose cordial. On the other hand, the Milo Medley is a concoction of rum and milo.
All drinks start from $20 for 100ml and $85 for 450. While Hopscotch offers free delivery for orders above $60, the rest have to part with a $12 fee. However, the cocktails are way worth the hassle. If you are looking for a snack to accompany your drinks, you can get one of their burgers as well.
For more on what Hopscotch has to offer, call them at +65 6339 0633 or follow them on Facebook and Instagram.
4. The Spiffy Dapper
For something unique and tailored to your taste you should try out The Spiffy Dapper's bespoke cocktails. What makes their deal even sweeter is that your cocktail is made upon order and delivered within the hour.
For just $48, you can get a pair of cocktails and even some arancini to chew on. Alternatively, you can get this bar's cocktail kit and make yourself up to 15 drinks. For $199, The Spiffy Dapper will ship you a kit with some liquor and garnishes.
They're even willing to get on a Whatsapp or Zoom call to guide you through the cocktail making process. Also, they don't charge a delivery fee. For more information on The Spiffy Dapper's offerings, call them at +65 8742 8908 or follow them on Facebook and Instagram.
5. Atlas Bar
Considered as one of Asia's best bars, Atlas bar not only has a regal ambiance but also has some of the greatest cocktails. Its popular cocktails go for $18 for a 100ml portion and $75 for a 500ml one.
Some fan favorites include the Atlas Negroni, Atlas Martini, and Urban Pioneer. You can also get desserts and a grazing platter with your cocktails. If your order is over $100, you get free island-wide delivery. For more on this bar's cocktails, call them at +65 6396 4466 or make inquiries via Facebook and Instagram.
6. Native
Native is yet another top bar in Asia. Founded by Vijay Mudaliar, this bar is known for its unique Asian inspired cocktails. It makes use of local ingredients like tapioca, turmeric, and cinnamon. Some of its popular cocktails include Peranakan ($88), Hibiscus ($68), and Pineapple Arrack ($88).
While the Peranakan contains some goat's milk and gula Melaka, the Hibiscus is made of fermented honey tea and a Hawthorne distillate. On the other hand, Pineapple Arrack has some pineapple skins and Ceylon Arrack. These cocktails are shipped in 500ml bottles that typically last 6 to 8 drinks.
What's more? Native puts no restrictions on the minimum order you can make and does free island-wide deliveries. For more on this bar's cocktail delivery service, call them at +65 8869 6520 or send them a message on Facebook.
7. The Old Man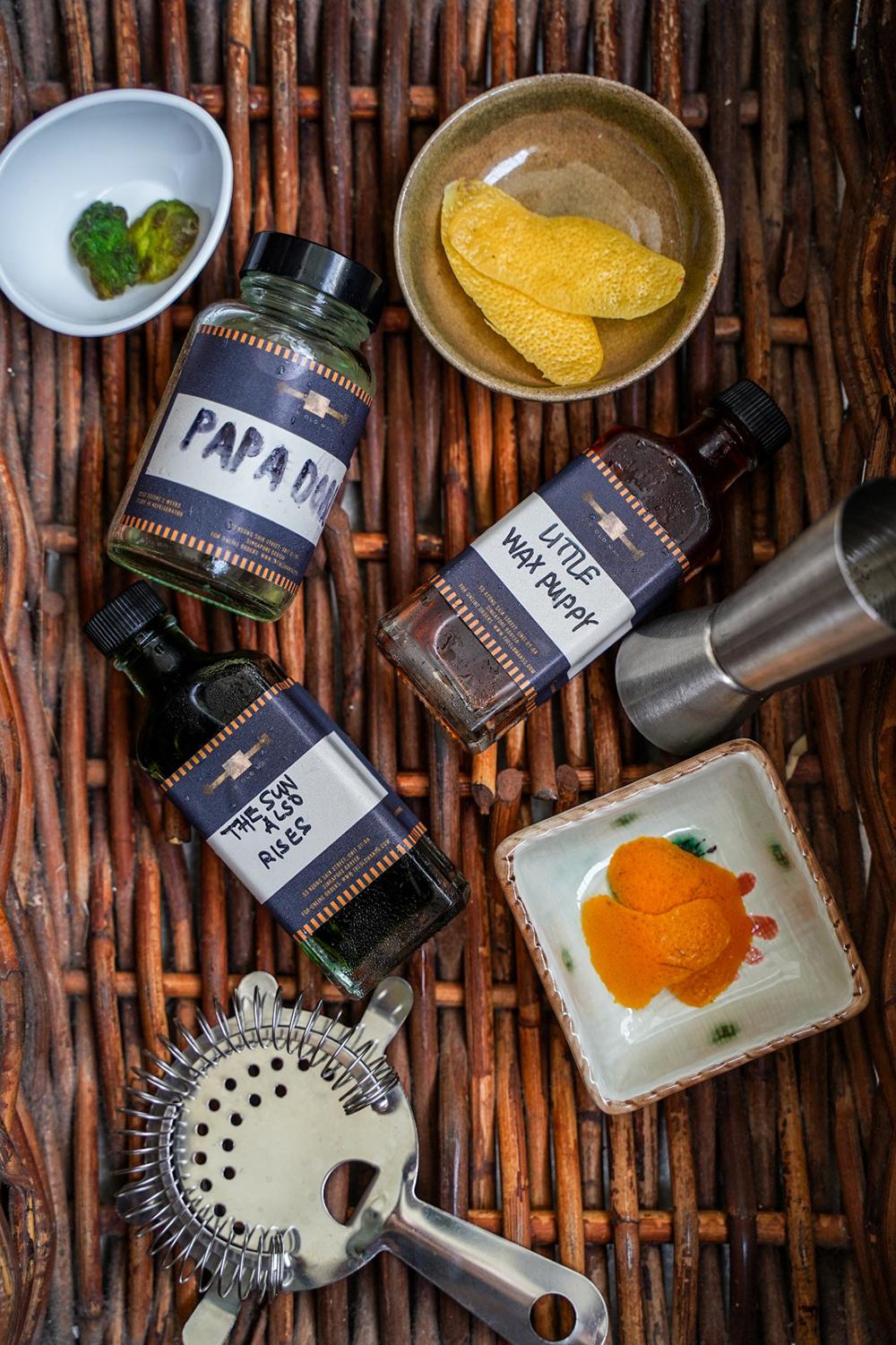 As its name suggests, The Old Man creates classic cocktails. Currently, 7 of its cocktails are available for delivery. Some of its most popular drinks include The Old Fashioned and a Farewell to Arms. The cocktails go from $17 and last up to 2 weeks if stored well.
Moreover, you can order some lamb pockets or chicken to go with your drinks. The Old man does island-wide delivery for $15. Ultimately cocktails from this bar are perfect for a night in reading a book.
For more on what The Old Man has to offer, call them at +65 6909 5505 or send them a message on Facebook.
So there you have it; these are the 7 best ready-made cocktail delivery services in Singapore. Whether you are looking for a classic cocktail or a bespoke one tailor-made for you, you will find it in this list!
Related topic: PHASE 2: Top 8 Bars Reopen For Drinks in Singapore
Written By: Warren