When it comes to parenting, there is always a lot to learn, especially if you just had your first child. It takes a while to get the hang of raising a little one and it can be utterly terrifying. You are constantly plagued with the fear that you may break them or scar them for life. As such, it is always great to hear about other parents' journeys and gather some tips along the way. This not only keeps you from making the same mistakes but also creates a feeling of comradery. It is, therefore, no wonder that parenting blogs have become excessively popular over the years. In Singapore alone, there are tons of parenting blogs to choose from, some better than most. Today, we will take a look at the 10 best parenting blogs in Singapore and tell you a little about what makes them special. Check out our top picks below.
This highly rated blog is popular among Singaporeans and other Asians as well. It has content for fathers, mothers, and expectant parents. If you are looking for a blog that has information on every stage of your pregnancy and parenting journey, this is the one for you.
You can even find some pieces on money management, travel, and fitness. What's more? This website features an app that you can use to track your pregnancy and parenting journey. Founded by Roshni Mahtani, The Asian Parent is truly a one-stop-shop for Singaporean parents.
Apart from their blog, you can contact The Asian Parent via their Facebook, YouTube, or Instagram accounts.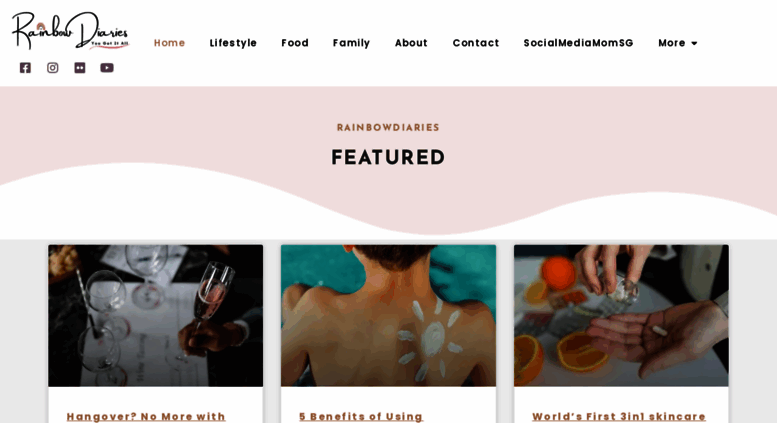 Founded in 2013, Shubhada Bhide uses this blog to share her personal experiences as a mom. Here, she also talks about travel, beauty, gadgets, and food reviews. She is an IT professional, wife, and mother of two. As a self-proclaimed multi-tasker, Shubhada has vast knowledge on numerous issues.
Over the years, this blog has garnered a vast following and won several awards. Some of them are the 2020 Asian Lifestyle Blogs Award and the Top Lifestyle Bloggers 2020 Award. To learn more about Rainbow Diaries, visit its Instagram or Facebook Page.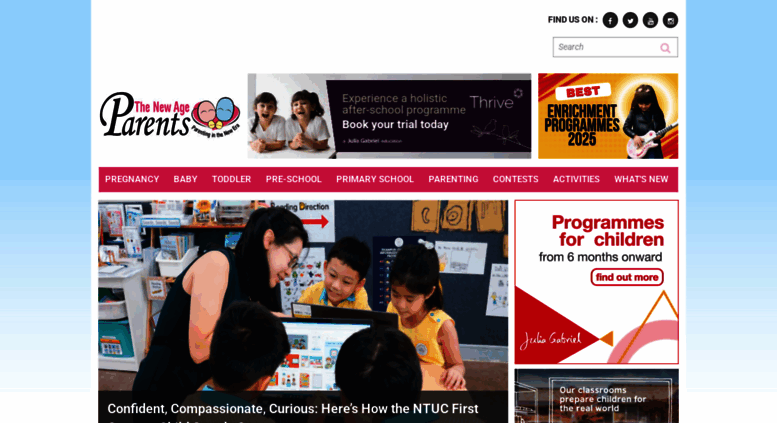 This popular blog has a vast wealth of knowledge on a variety of parenting topics. What makes it stand out though is the fact that it features articles on some unique and rarely discussed topics.
Such topics include how to raise a child with a disability and how to raise a child as a single parent. You can also find contests, parenting workshops, and seminar reviews on this blog. Find out more about The New Age Parents on their Instagram, Pinterest, and Facebook Pages.
From cute photos of her kids to stories about her birth and parenting experiences, Yann shares it all. On her blog Yannisms, she tackles marriage, lessons learned from the pandemic, and even the movies she loves.
If you are searching for all-round holistic content, this is the blog for you. Her upbeat and witty writing style is also something to look forward to. Apart from the website, you can get in touch with Yannisms through Twitter, Instagram, or YouTube.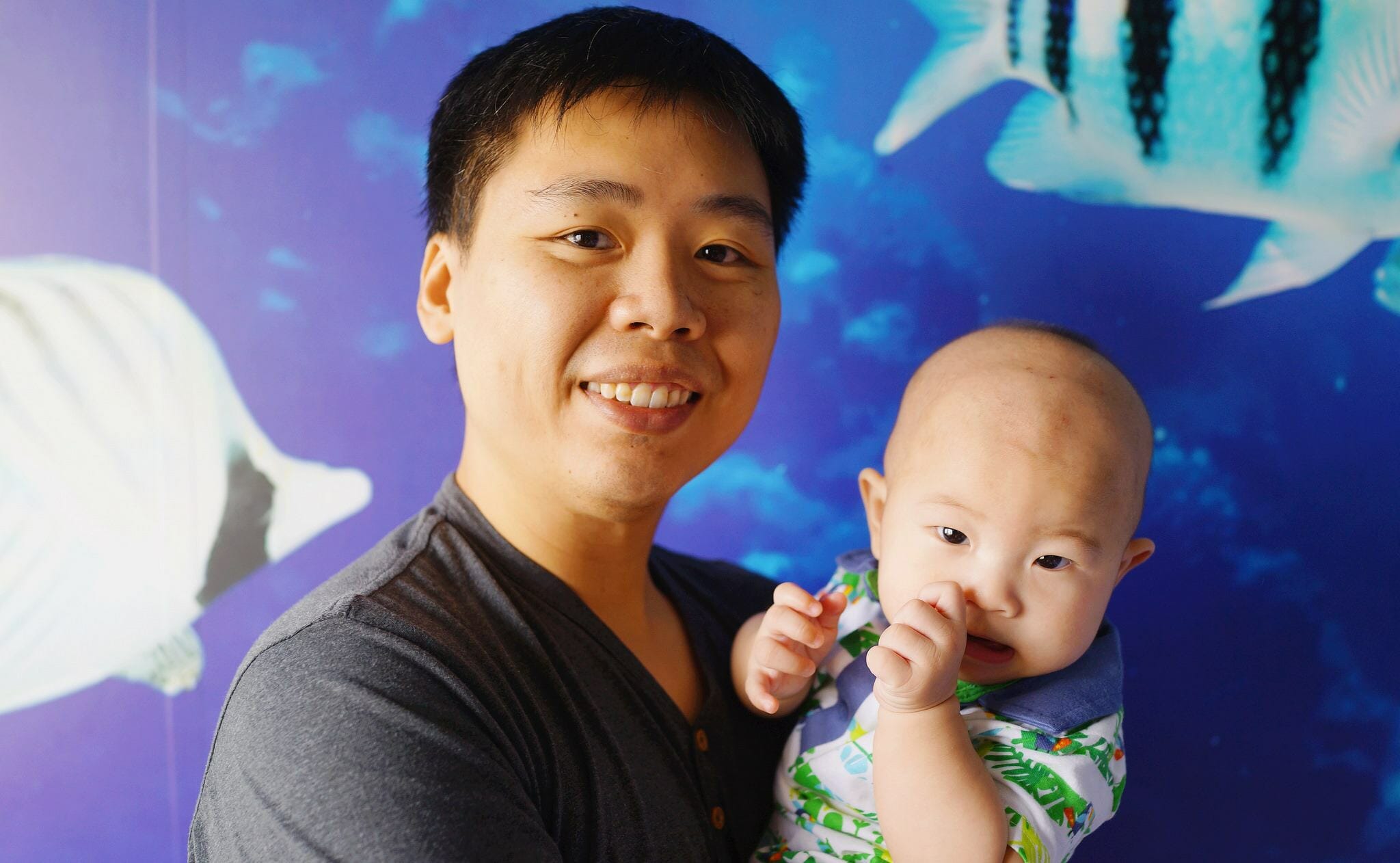 In this blog, Soon Koon, a Singaporean dad, takes us with him on his fatherhood journey. Here, he gives us his two cents about baby health, family photography, and kid-friendly activities. He even explores healthy recipes and does food reviews from time to time.
Soon Koon also likes traveling and going on vacations with his family; experiences he shares on his blog. If you have ever wanted a father's perspective on all things parenting, this is the blog for you. For more from Soon Koon and his cute family of four, follow Lemon Film on Facebook and Instagram.
This is yet another award-winning Singaporean parenting blog. Run by Ai Sakura, it has been in existence since 2011. Ai started the blog to hold on to her individuality as she ventures into motherhood; an experience many new moms can identify with. She uses this platform to share parenting insights, fitness tips, gym reviews, and food reviews. Overall, hands down one of the best Singapore parenting blogs.
Something unique about Sakura Haruka is its "Kid-Friendly Singapore" segment in which Ai recommends places in Singapore where you can take your little one. Ultimately, this blog is a gem for Singaporean parents. For more information about this blog, visit its Instagram or Facebook Page.
The first thing you notice about the Sassy Mama blog is that it has a very cute design. From the color scheme to the layout, this blog is on-point. It features articles covering every stage of pregnancy and parenting.
Sassy Mama also shares about food, travel, family life, and wellness. Whether you want to get the latest baby care tips or simply know the newest Singaporean restaurants, this blog has got you covered.
Originating from Mississippi, USA, Sassy Mama has been featured on several websites and has blogs tailored for a variety of regions. So don't be surprised when you come across Sassy Mama Hong Kong or Sassy Mama Dubai. For more content from the Singaporean website, follow them on Facebook, Instagram, or YouTube.
June is a mother of three, a writer, and an educational therapist. It is these many hats she wears that make her knowledgeable to talk about the different topics she shares about on Mama Wear Papa Shirt.
On this blog, she talks about marriage, parenting, faith, education, and art. If you are a Christian and are looking for a blog that holistically tackles faith and family life, this is right up your alley.
Ultimately, June's writing style is both warm and unique. For more about Mama Wear Papa Shirt, visit its Facebook page.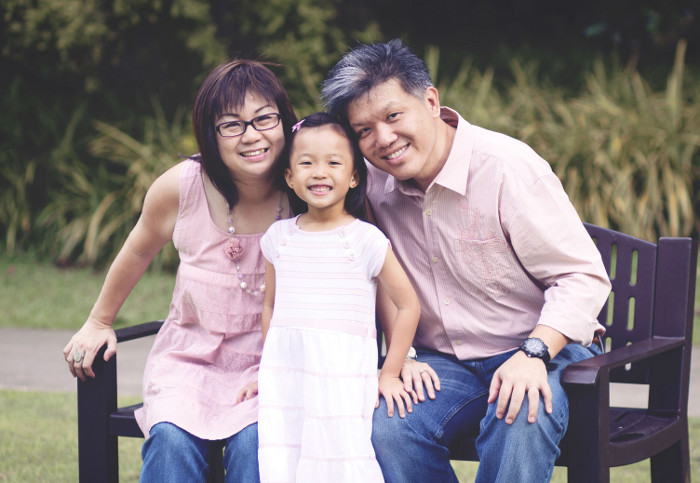 On this blog, Angie and David write about their experiences with traveling and parenting. Here, Angie shares her tumultuous journey to her first birth and some parenting tips. She also pens down some of her most heart-warming parenting moments.
As a dedicated foodie, she has a section of her blog filled with articles about all things food. Whether you are looking for a recipe, a food review, or a restaurant review, you will find it here. More importantly, this blog has won several awards such as Asian Family Blog Awards 2019 and SBA 2015 Top 10 Most Popular Blog Award Winner.
To hear more from Life's Tiny Miracles, visit their Facebook Page or YouTube channel.
A Pancake Princess is written by Dorothea and has articles about motherhood, parenting, and food. Dorothea frequently does restaurant reviews and has even begun sharing pieces on the lessons she has learned during the Covid-19 pandemic.
She also contributes to other parenting and cooking blogs. At the end of the day, A Pancake Princess is the medium through which Dorothea chooses to share her major life lessons. Any new parent would benefit from her informative and thoughtful pieces. You can contact her through her Facebook Page.
Well, that's a wrap; these are the best 10 parenting blogs in Singapore for Singaporean parents to check out. They have been featured on other websites and have even won awards. Moreover, the fact that they are written by parents makes them extremely trustworthy. No matter what kind of content you are looking for, you will find it in one of these blogs.