Living in a busy metropolis like Singapore, air pollution is part and parcel of life. While there is not much we can do, except perhaps don a mask when we are outdoors; there are many options to help us get better quality air when we are indoors. This is where indoor air purifiers can really help. Getting an indoor air purifier has many benefits. We get cleaner indoor air where germs, dust, pathogens, pet hair, and pollen are reduced; and it also helps in the removal of offensive odours. Here are 7 best air purifiers to buy in Singapore.


The Cosmo Prime Air Purifier is compact, powerful and long-lasting.

In Anion Mode, this air purifier releases healthy anions known to boost mood and relieve allergies.

Moreover, Cosmo Prime ™ filters absorbs particles from all sides, and efficiently keeps pathogens away from the air that you breathe. Its ParticleCount ™ sensor measures PM2.5 particles in the air, and an LED light changes according to the air quality.

A Silent-VX motor also allows for restful sleep. Above all, Cosmo is even controllable through an app via Wifi.

The Cosmo Air Purifier costs S$450.00. Hands down one of the best air purfiers to buy in Singapore!
The Mi Air Purifier purifies a surface area of up to 48 square metres.
It has a true HEPA Class 13 filter that clears out 99.7% of smoke, dust, spores, and fine particles.
Moreover, with a new rear-tilting centrifugal fan and a brushless motor, this purifier provides a clean air delivery rate of about 380 cubic meters per hour.
This air purifier also cleans much more quietly, at 32.1dB(A) to 64dB. Additionally, you can even connect this purifier to the smart app.

The Mi Air Purifier 3 costs S$199.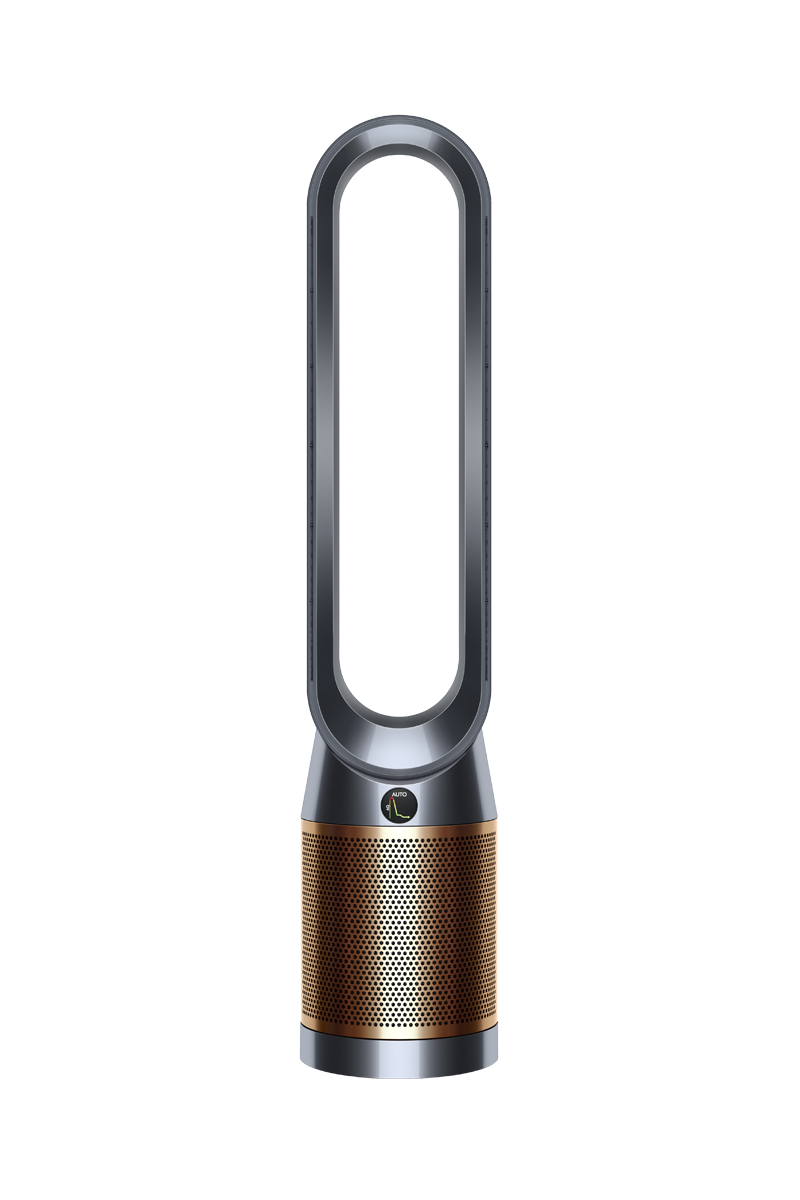 This air purifier-fan emits a powerful stream of purified airflow that cools your family down instantly.
Reviewers love how it automatically detects airborne particles and gases, then diagnoses and reports them in real time.
Moreover, the Dyson Cryptomic™ technology works continuously and doesn't need replacing. It has HEPA and activated carbon filters. Its Air Multiplier™ technology projects purified air throughout the room.
In Night mode, it monitors and purifies using the quietest settings, with a dimmed display.
Monitor your air quality remotely in real time by linking it with the Dyson Link app. The Dyson Pure Cool Cryptomic TP06 costs $999.
The SHARP Plasmacluster Air Purifier FP-J30E purifies an area of up to 23 square metres.
At its heart is an effective three-step dust collection system. Its High-Density Plasmacluster technology removes mould, allergens, airborne dust mite allergens, odour and airborne viruses.
In Haze Mode, this air purifier powerfully collects haze particles. In Sleep Mode, the fan will automatically switch to low speed so it is silent while you sleep.

The Sharp Plasmacluster Air Purifier FP-J30E costs S$228. Order it now on Lazada.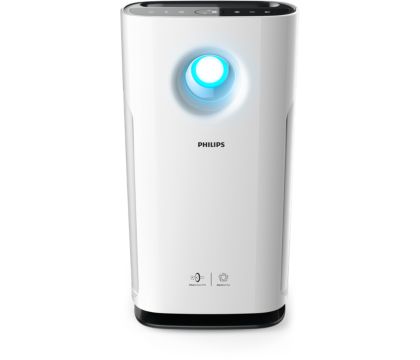 This is a powerful, professional-grade air purifier that purifies up to 95 square metres. It automatically monitors, reacts and purifies the air in your home.

This air purifier carries three automatic modes – General, Bacteria and Allergen mode.
Philips AeraSense is a professional-grade sensor that accurately identifies fine particles that are smaller than PM2.5 and automatically adjusts the fan speed.

Check on indoor and outdoor air quality with the Air Matters app.

The Philips Series 3000i Air Cleaner AC3259/30 costs $899.
The Novita 4-in-1 A4S Air Purifier is an all-in-one solution.
It has a 4-stage filtration system that keeps airborne allergens and germs at bay while improving the humidity level, sanitizing the air, and freshening your indoor air quality.
This product is built-to-last, thanks to its DC Brushless motor system. But it's unique selling point is its comprehensive four-stage filtration system that Purifies, Humidifies, Ionizes and Sanitizes.
This air purifier is also equipped with a far PM2.5 particle sensor and an air quality sensor light.
It has a quiet and energy-saving smart night mode that is quiet (38dB). The Novita 4-in-1 Air Purifier A4S costs S$799.
7. Honeywell HAP18250 Air Purifier 
Honeywell is one of the most popular air filter brands in Singapore, and is believed to be recommended by more doctors to their patients than any other brand.
While this brand is not particularly known for its aesthetics, it is known for its effectiveness in purifying air for up to 46 square metres.
It is compact and is designed with a handle which enables you to move it around.
It is equipped with 3 filters – a true HEPA filter; an activated carbon pre-filter, and an additional CPZ (Carbon, Potassium Permangadante and Zeolite) filter.
An Intellicheck Indicator reminds you when it is time to replace the filter.
Its Surround Seal design ensures an air-tight compartment that prevents leakage while moving clean air through the filters.
Because of its powerful features and efficacy, we rate this product 5 stars.

The Honeywell HAP18250 Air Purifier costs S$748.
We hope that you are now equipped with sufficient knowledge to choose an air purifier that suits your needs. Stay healthy!
Written by Karen
Check out our other related articles: